Gum Disease Dangers is Linked to Serious Health Risks
Gum disease has been linked to an increased risk for many serious health complications, including:
Heart Disease
Premature Birth or Low Birth-Weight Babies
Stroke
Pancreatic Cancer
Memory Loss or Dementia
Diabetes
Head and Neck Cancer
Kidney Disease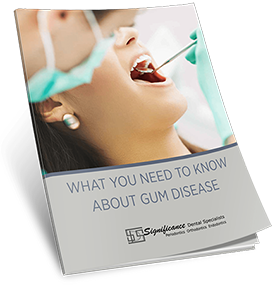 Free Report Download:
What You Need To Know About Gum Disease
Gum Disease Dangers Links to Serious Health Complications and Is The Leading Cause of Tooth Loss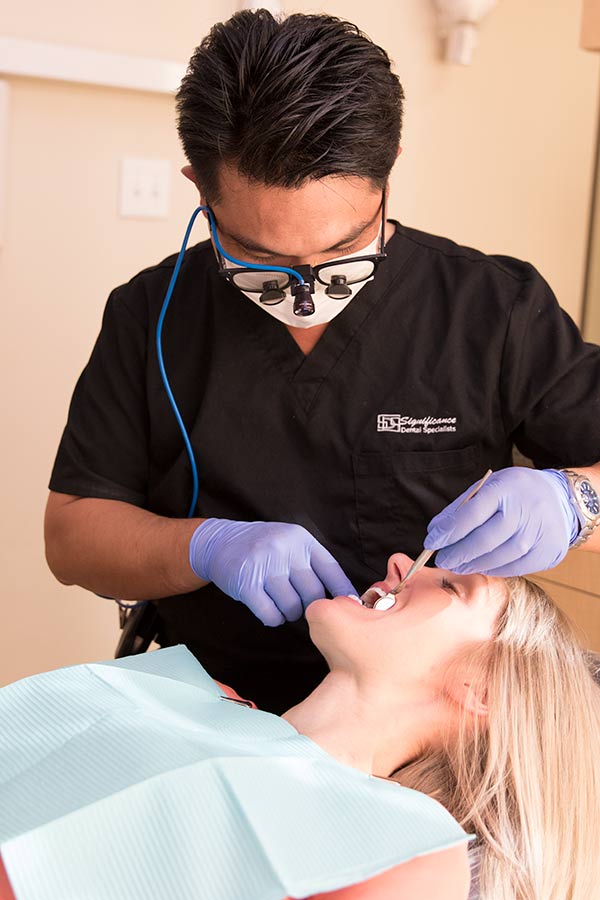 Preventing the Consequences of Gum Disease
Everyone has bacteria in their mouth. Regular brushing and flossing often clears away bacteria before they can cause damage to your gums. But if oral hygiene is neglected, bacteria can grow and spread, infecting your gum tissue. Periodontal infection, however, can harm more than your smile. If you have suffered tooth loss due to gum disease dangers, schedule a consultation with Dr. Allen Huang. Gum disease can negatively impact your appearance and health, causing the following issues:
Gum recession
Tooth loss.
Loss of density in jaw bone and underlying facial structure.
Higher risk of developing serious medical conditions, such as stroke or pancreatic cancer.
Difficulty controlling blood sugar levels in diabetics.