Treat and Prevent Dental Complications from Misaligned Teeth
While the most obvious benefit of having orthodontic treatment is to accomplish teeth straightening and a beautiful smile, there are many other less apparent benefits of orthodontics. Orthodontic services such as traditional metal braces or the modern alternative, Invisalign®, are not only solutions, they are also preventive measures.
Crooked teeth are difficult to clean and maintain and may lead to tooth decay and gum disease. Crooked teeth, or malpositioned teeth, may also cause misalignment of the jaw. Improper jaw alignment can lead to abnormal wear of the tooth surfaces, inefficient chewing function, excessive stress on the teeth, and misalignment of the jaw joints. Often, headaches and face or neck pain are symptoms of these orthodontic issues.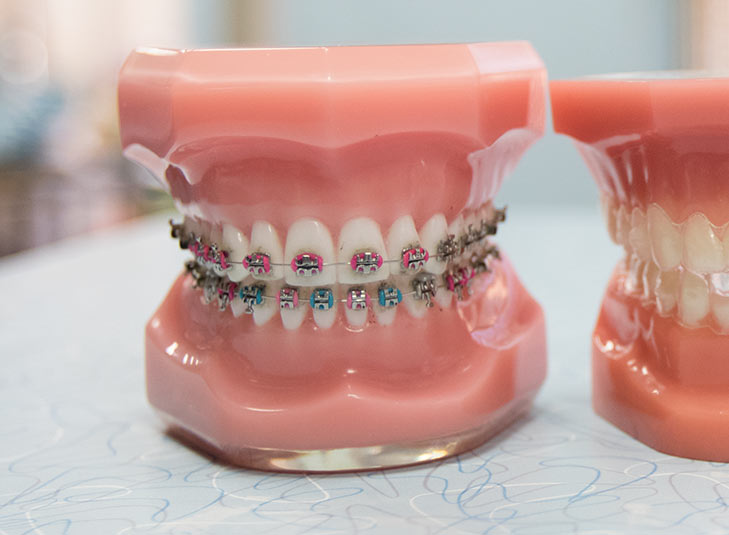 Benefits of Orthodontic Treatment
To have the healthiest smile possible.
To not only look good but also feel good.
To get the specialized care and attention you need.
To make sure your bite is aligned correctly.
To prevent future shifting of the teeth.
Choose Invisalign® for a Discreet Tooth Straightening Solution
Invisalign® is a way to straighten crooked teeth without the traditional metal bars and brackets of braces. This modern, revolutionary approach to orthodontic services uses custom made aligner trays that gradually shift your teeth into place. This comfortable, clear, and discreet teeth straightening method moves your teeth over time without the pain of traditional braces. Every two weeks, you replace your aligner trays with new ones until your treatment is complete and you are left with a beautiful, confident smile.
Benefits of Invisalign®
The aligner trays are removable, so you can easily eat without the limitations of traditional braces.
Invisalign® is discreet. The trays are nearly invisible and most people will not even know you are wearing them.
You can easily remove the aligner trays to clean them as well as your teeth. Maintaining good oral hygiene is the same as if you were not undergoing orthodontic services.
The aligner trays are smooth and comfortable with little to no irritation.
You will achieve a beautiful, confident smile without the complications of wearing metal braces.
Click here to learn more about our Orthodontic Specialist
Significance Orthodontics in the Media